Sung to the refrain of "Burning Down the House" by Talking Heads.
To an outsider it might look like the house of telemark is burning down. Let me correct that. Burnt down.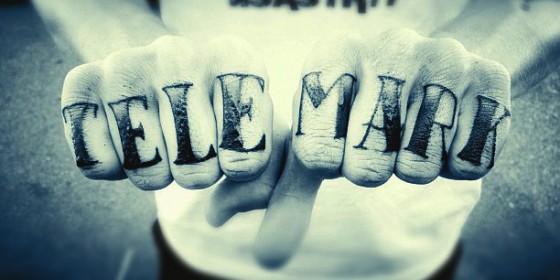 Like the seed of the giant Sequoia tree, it takes the heat of fire to spark the germination process so a new tree can take root. Make no mistake, I'm not saying that tele will one day dominate the slopes, it never did and never will, but it has a strong spirit and it will not die. What appeared to kill it will only make it stronger, not necessarily bigger.
"That's the best time to get inside" says the publisher and owner of Telemark Skier Magazine, Josh Madsen. "That's when the opportunity is greatest, when everybody is running from it because they don't see what's inside, they only see a burning house."
By the Numbers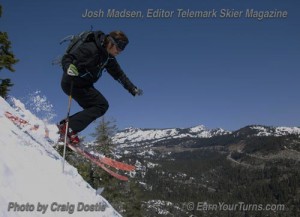 Forget SIA's claim of even a million telemark skiers, retailers know that simply can't be true. It's part of the problem with parsing data. Even the terms you use to try to categorize something have a definition that may not square with reality. We're all familiar with how pollsters can twist outcomes by how a question is phrased; all we see are the answers. The same is true of data manipulation.
No doubt the number of telemarkers is down from it's peak, somewhere between '05 and '07 and nobody can say with certainty what the real number was back then; 300-thousand, 500-thousand? Based on equipment sales numbers, the number has fallen precipitously, eventually taking with it Black Diamond's entire ski boot line (AT boots too), the sale of Garmont's entire ski boot line to Scott, while gutting half the models from Crispi and Scarpa's tele boot line. How many active free heelers remain is anybody's guess.
While numbers are down, there are indications that the decline was an economic reality check. The tele bubble had inflated past the point where it was self sufficient. Like windsurfing before it, it became the fastest shrinking denomination in slope sliding. Culling the herd was good though, if only to let all those licenses to suck expire.
Truth in Tele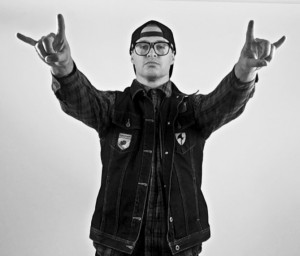 Madsen isn't the only one who sees opportunity. No one is thinking they will get rich, but many think it will allow them to be comfortable enough to run their own small businesses serving the tribe of tele dancers.
Madsen has been adamant as long as I've known him that telemark can't thrive if it is the minority interest of any company. He is rock solid firm on that, even saying that companies like Scarpa, who built their plastic ski boot business on the backs of the Terminator, the first plastic telemark boot ever made, is not an actual telemark company. They are a boot company that makes telemark boots. They do however make up a crucial part of creating a telemark industry.
"For a company to be part of a true telemark industry, their ability to live or die must be dependent on making telemark products. As soon as it becomes the minority interest, it becomes subject to accounting criteria like any good business and exposes itself to being cut."
— Josh Madsen
He goes on to list other companies that not only aren't but never were. That includes any and every alpine ski company, plus companies who whose history is synonymous with the growth of telemark skiing like Black Diamond, K2, G3, even Voile if only because they aren't purely telemark focused.
Josh admits Voile is merely diversified, but he's adamant about the point. Unless a company is absolutely dependent on the telemark segment for survival, the focus on excellence in telemark will be compromised.
"The idea is to build a cottage industry, a small industry that is self sufficient because they provide relevant products and excellent service to the telemark community. When you have that, then you have an actual industry devoted to telemark that is strong enough to survive downturns like now."
Tele Innovation Continues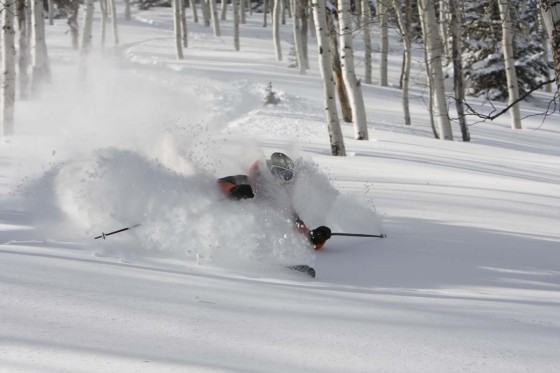 There's a rash of recent innovations in telemark bindings, mostly around the combination of a heel cable with a 2-pin tech toe as first proposed by Mark Lengel with his Telemark Tech System (TTS) binding. Three European companies are offering variations on this theme. Moonlight Mountain Gear, out of Norway, is making a knock-off binding with the addition of a heel locator, or an optional AT heel. The M Equipment, from France, integrates a low-tech toe with NTN technology, and Kreuzspitze offers a baseplate that you can mount any Dynafit toe to, with Voile cables. And there's more. The TTS concept is simple enough the DIY'ers are cobbling up their own variations on the theme, not to mention manufacturers like 22 Designs, 7tm, and Bishop bindings experimenting with the concept.

However, to move forward, tele is waiting on the boot manufacturers to create the next gen tele boot. Manufacturers in turn, say they're waiting on demand. This is a chicken and egg story and I can assure you that we need the chicken/product first before we'll get more eggs/customers. That's where Josh's perspective becomes more relevant. Unless a company is willing to take a risk and" fertilize" some products, there will be no reward.
Josh should know. Freeheel Life has become an example of what happens when you focus on a niche that demands singular focus. He's been scrappy, leveraging various outlets like www.freeheellife.com and eBay to get product into peoples hands when most shops are cancelling their orders for telemark gear. Whether or not Freeheel is thriving is mostly dependent on how you calibrate the quality of life. Every business needs cash flow to keep the doors open, but it's not all about the money.
© 2016